After long searches I found a version of Fortinet SSL VPN Client for Linux that works well on my Ubuntu 12.04. The previous versions I found was causing the VPN connection to terminate in less than 30 seconds. This version (4.0.2254) is released in 2012 so it is pretty recent.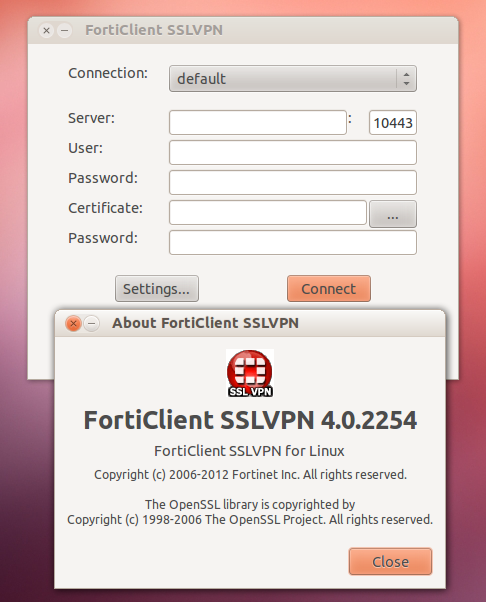 Download it from here (version 4.0.2254):
ftp://ftp.2rosenthals.com/pub/FortiNet/forticlientsslvpn_linux_4.0.2254.tar.gz (1.54 MB)
To install, extract the tar.gz file and execute 'forticlientsslvpn'.
EDIT:
Haven't tested this one myself but here's version 4.0.2282:
ftp://ftp.2rosenthals.com/pub/FortiNet/forticlientsslvpn_linux_4.0.2082.tar.gz